The festival of love, light and water in Formentera
Bracelet and wedding rings for Maria and Marc, 2019
A great celebration of love was organized by Maria and Marc, full of tears and laughter and unrestrained emotions. Thrill after thrill! And I have to say that they're both so lovely (OK, they're friends of mine): they value their friends, and they make you part of their family. Friendship is one of the foundations of their relationship, and so began their story, becoming friends over glasses of wine and cooking artichoke omelettes! And the value of the little things in life and being able to share them with their loved ones makes them happy! The engraving on the rings represents the leaves of an artichoke. And in this house, there is never any shortage of artichokes!
Maria was very clear about the piece she wanted for her celebration of love (apart from the rings, obviously): a bracelet! The blue of the sea had to be in there, along with other colours and textures. She would say to me: "Like your
pieces… with colour! Like the last expo you did!"
The inspiration was clear: the sun, the sea and the sand of Formentera, where they met and where they held a huge
party, the celebration of love. It also needed to be cheerful and bright, like Maria.
When someone puts their trust in you and leaves you to get on with it, and it's very clear the piece will be beautiful, the result is always amazing because freedom is a point in your favour, it helps you let go and make everything flow, like
her relationship with Marc: free, and filled with love!
Wedding rings
Yellow and white gold
Bracelet
Brass, copper, enamel, stone, glass, silver and gold plating.
Photographer: Claudia Serrahima
Dress: Otaduy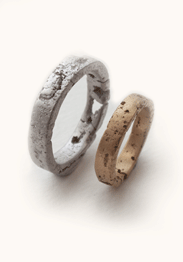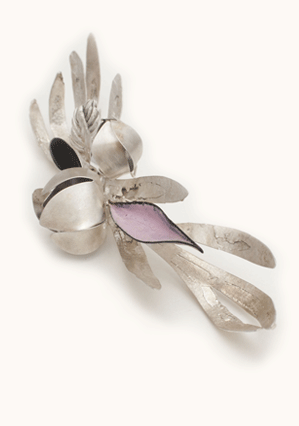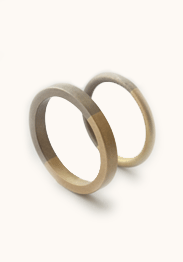 Between Ciutadella and Barcelona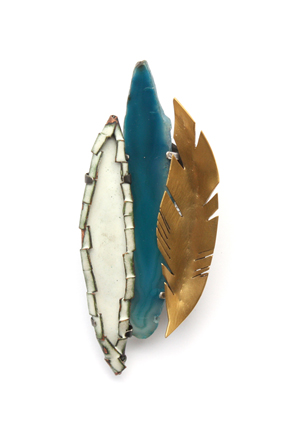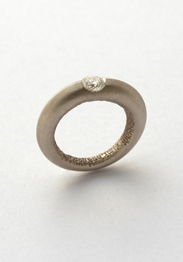 Entre llençols (Between the Sheets)
Mariona's
engagement ring
If you'd like to contact me, I would love to hear from you, or read your messages, or even have a tea or coffee with you! It's always a good time to start a new project!
Email or call me: 609 83 61 51