Wedding rings for Marc and Mariona, 2018
A single premise: that they should be in platinum! An element from the periodic table. What else could you expect from a couple of good scientists?
The first person to commission me to create a piece of jewellery (many years ago now) was Marc, and he was very clear that the slogan of the piece had to be a phrase that Mariona repeated every so often: The best gift you can give me is your time.
At that time, we decided to make a barrette-type pin in the form of cogs, representing both time and the couple. So now I wanted to continue with the idea of the cogs, symbolizing growth, each one driving on the other, mutual support, time and history.
Photographers: Carla Font and Judith Vera
Dress: Katarian Grey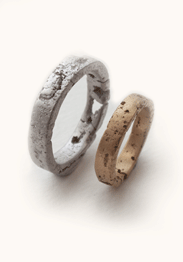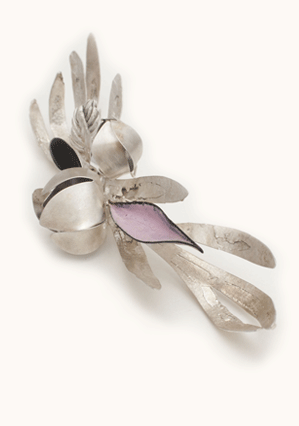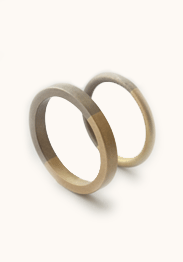 Between Ciutadella and Barcelona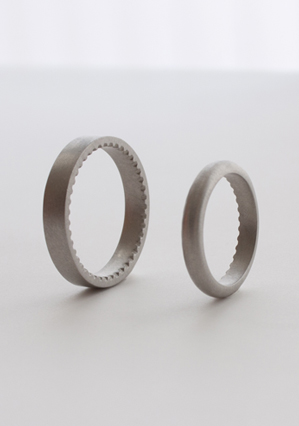 Wedding rings for Marc and Mariona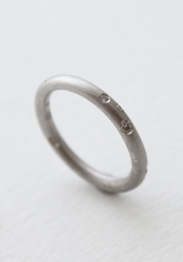 The universe of Anna and Jaume
If you'd like to contact me, I would love to hear from you, or read your messages, or even have a tea or coffee with you! It's always a good time to start a new project!
Email or call me: 609 83 61 51